The Requirements
To be a good fit for this opportunity you will have:
A bachelor's degree in Information Systems, Business Administration or other related field.
At least three years of demonstrated HEA experience with systems that are large, successful and robust; including experience installing and configuring Hyperion HFM, FDM, Planning, Essbase, DRM and other Hyperion EPMA applications, (at least version 11.1.1.3 or newer). Quick question for you - click here
Strong problem solving and software installation and configuration skills.
Initiative and a self-starting mentality.
Strong communication skills and the ability to work as part of a cohesive team.
A desire to incrementally improve things and learn new skills.
The ability to conceive, design, and develop innovative solutions.
A passion for technology, and for creating and implementing solutions to business units and users.
Flexibility and confidence.
The ability to stay calm under pressure.
A professional demeanor.
Preferred but not required:
Knowledge of Essbase and Hyperion planning applications.
Data relationship management experience.
Fluency in German.
Additionally, you should be willing and able to start work earlier or end later as part of our staggered schedule model to ensure we have coverage at all times.
The Role
Reporting to the Director of Financial Systems, as Oracle Hyperion EPM Architect (HEA), your primary focus will be on the installation, configuration and problem solving for our Hyperion suite of applications and supporting our administration, development and user community. We have an international user community of 120 users around the world, and this group is expected to grow to over 200 users within the next year. You'll play a key role in assisting this expanding user community as they utilize our applications.
We are currently in the process of transitioning from version 11.1.1.3 to 11.1.1.2, with the latter being fully installed and operating efficiently. We'll be going live with this new version soon, and we're looking for someone who is proactive, curious and has the deep technical understanding of Hyperion so we have confidence knowing that the system is operating effectively at all times. You will also serve as the point of contact for Oracle support in regards to problem resolution and bug fixes.
Although your work with Hyperion will be your primary focus, it's not what you'll be spending the majority of your time doing. Instead, we expect that you'll spend the remaining two-thirds of your day adding value to the department by working on financial analysis and training to become an effective member of the finance team in this area.
More specifically, you will:
Independently manage Hyperion system software servers, including installation/maintenance/production/development.
Work closely when needed with IT System Engineers and Oracle DBA's to maximize performance and stability.
Utilize most end user application functions in a help desk role with our global user community.
Install, configure and implement Hyperion modules that meet or exceed version 11.1.1.3.
Oversee and self direct problem detection, resolution, Oracle SR responsibility and patch implementation.
Communicate effectively for management reporting, user training and help desk support.
Transition between HEA, helpdesk, application development and financial analysis as directed by manager.
Use and develop other complimentary Hyperion DRM and Planning applications.
Note: this description is intended to give you a general overview of the position and is not an exhaustive listing of duties and responsibilities.
Why SDS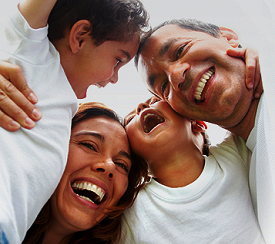 The 'best of both worlds'
-- you'll have strong support and the opportunity to learn from a manager with a strong vision for the department. You'll also have the freedom to innovate, calling on your entrepreneurial spirit, curiosity and problem solving skills every day. If you love to learn and want a job that will stretch your skills, this position could be a perfect fit. The environment is never stagnant, and every day will bring you new challenges.
Close-knit team
-- you'll join a small team within the Finance department, consisting of your manager and a Hyperion Administrator and Developer, and we take pride in our collaborative environment and success as a team. You will also enjoy visibility beyond our department as you interact with our user community and other key departments and contacts.
Career growth
-- find success in this position and there are a number of career paths you could pursue. We are looking for someone who wants to grow with us, and this is a global opportunity that will only get larger as the department continues to expand. There are also many other opportunities within Sybron or in another company under the Danaher umbrella, depending on the work you put in. We believe in rewarding performance and have a variety of career options for our stars. In fact, this position is open because the incumbent was recently promoted!
Product innovation
-- every innovative product Sybron creates begins with the clinician. For over 100 years, no other company has been as committed to dentists. It's evident in the knowledge we bring to every challenge dentists and practitioners face, whether it's improving patient care or making their jobs easier. We're committed to ongoing innovation as reflected by the fact that new products account for approximately 20% of our overall business, we've added a state-of-the-art 15,000+ square foot learning center, a large 50-person bench lab and more.
Strong market position
-- we listen to our customers, then we take those ideas and develop breakthrough technologies supported by direct access to research & development, dynamic product road mapping, and cutting-edge marketing strategies. Our goal is to help people by providing the best dental products available and our success is evident in our award winning products and top market share.
Excellent compensation
-- in addition to a competitive salary and success share bonus plan, at Sybron, we design our wide variety of programs, services, and benefits to assist and provide excellence for each and every individual employee. Our offerings include medical, dental, vision, life and long term disability insurance, a 401(k) plan with a company match, flexible medical and childcare spending accounts; tuition reimbursement and more.
Keys to Success
To excel in this role, you will be proactive, eager and flexible. This is a fast-paced environment where problems can arise on weekends and odd hours, and we'll look to you to have the willingness, drive and work ethic to ensure the successful operation of the system 24x7. You should be a team player and someone who works for the greater good of the team and the company and takes pride in the success of the group. You'll be stepping into a solid foundation and well-running systems, and we'll look to you to continue this level of excellence.
As you already know, Hyperion and HFM/FDM are complex applications that need attention on a regular basis to ensure the systems are operating efficiently, any error-logs are remedied and patches are applied.
Quick question for you - click here

This requires a keen attention to detail and an in-depth understanding of the systems. You'll leverage your past experience and knowledge to make your mark right off the bat. We're looking for a go-to expert who can serve as the systems guru and ensure all our applications around the world are working smoothly.
About Us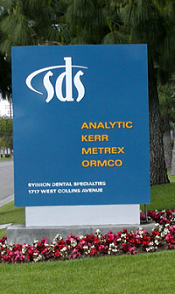 At Sybron Dental Specialties, we develop innovative technologies and manufacture and market products for the dental and medical professions serving clinicians worldwide and, ultimately, improving the health and beauty of their patients. In the dental space, we address implants, endodontics, restorative dentistry, and orthodontic markets. On the medical side, in conjunction with dental, we offer high-quality infection prevention and magnification/illumination products for the healthcare professional. Our trusted, proven solutions are known across industries, covering a broad spectrum of dental and medical procedures.
In 2006 Sybron was purchased by the Danaher Corporation, a diversified technology leader that designs, manufactures, and markets innovative products and services with strong brand names and significant market positions. Danaher and its subsidiaries are driven by a foundation of strong core values and the Danaher Business System, a tremendously successful approach to lean manufacturing and continuous improvement processes
We are proud to be an EEO/AA employer M/F/D/V. We maintain a drug-free workplace and perform pre-employment substance abuse testing.